WATER TREATMENT PRODUCTS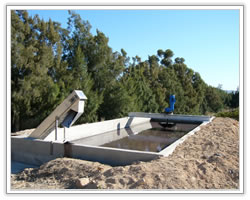 Vinquip are suppliers of water management systems in Southern Africa.
We offer water solutions for:
Water Treatment
- Potable water
- Process water
Effluent Treatment
- Waste water
- Complete dry pressed goods storage and conveying systems
- Aeration Tank systems
- Clarifiers
- Bridges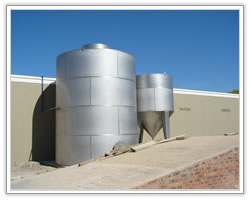 Our point of departure is a holistic capability and service to satisfy our clients water and waste water treatment requirements. With international experience in municipal and industrial applications, we can offer standard and customised systems, to suit your requirements. Technology available includes Clarifiers, sand and carbon filters, ion exchange, RO, ultra/micro & nano filtration, evaporators and crystallizers, sludge handling, biological treatment, and oxidation & disinfection technology.
All our designs are manufactured in accordance with ISO 9001:2000